Acoustic design and monitor calibration for Rick Cassman's new production space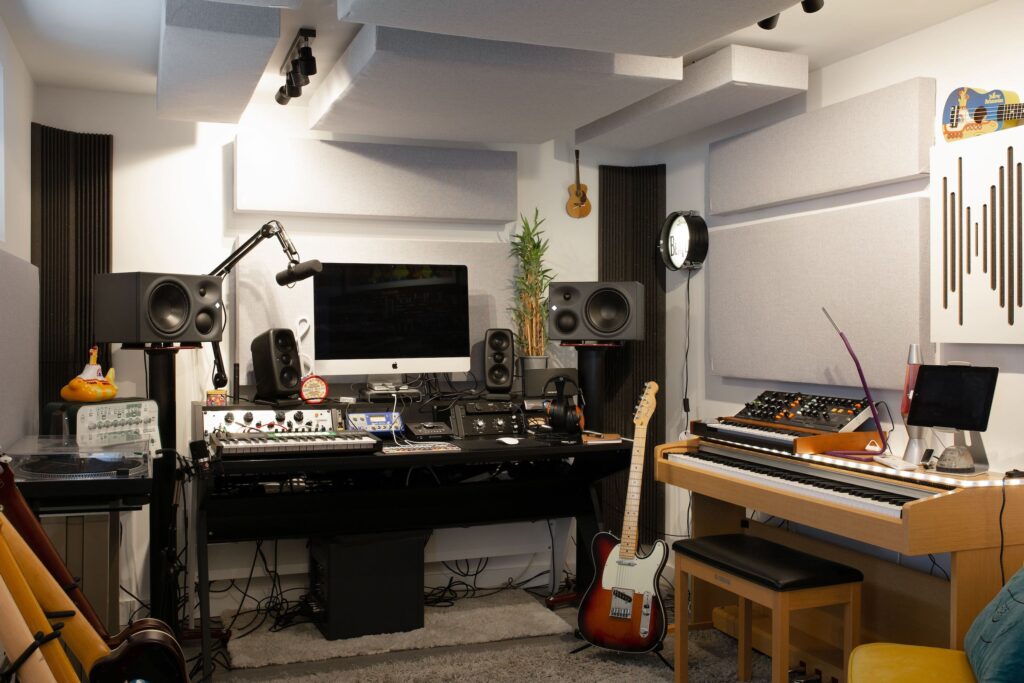 After a several decades-long career within music, seasoned musician, writer and producer Rick Cassman builds his ideal, purpose-built music studio at his Epsom home with support from Room Sonics.
Rick's rich life within the music industry started with playing the guitar from a young age, recording since 16 years old and then ongoing success as an artist – "In 1977 my band Straight Eight were signed to The Who's label Eel Pie Records and Pete Townshend produced and mentored us for 5 years. We toured with many big name bands including Queen and released 3 albums through Transatlantic Records and RCA in the USA."
In the later half of his career Rick focussed on composition for TV and film. Recently, having worked successfully out of a modest, converted domestic space for the last 20 years, Rick decided to call in the experts to conceive and build a creative space in the garden of his new home – "I was determined to create a space that gave me really accurate acoustic properties for mixing and track laying."
The ground-up project involved the design and construction of an acoustically isolated structure. Once completed, Room Sonics was invited to design and supply the internal acoustic treatment as well as calibrate the monitoring to ensure the room and loudspeakers were working optimally.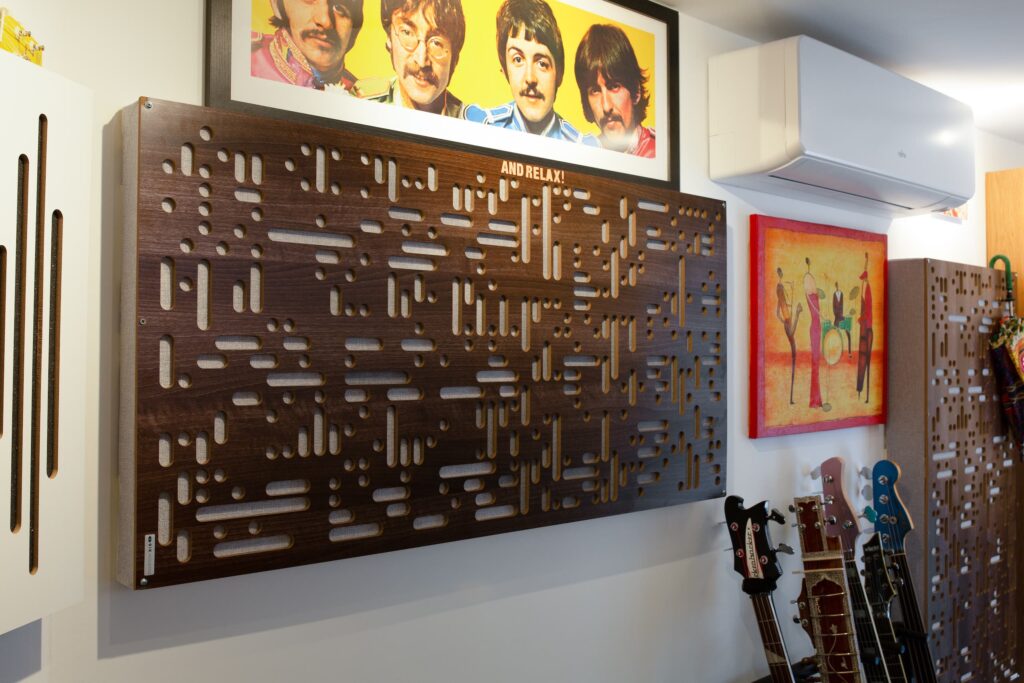 Rick discovered Room Sonics after engaging with leading acoustic solution manufacturer, GIK Acoustics – "I originally researched interior acoustic treatment and found that a company called GIK had a good reputation for quality products. I sent them a spec of my room and they gave me some initial advice regarding what treatment I would need to give me a 'dry' mixing environment and a 'live' small space for tracking acoustic guitars and vocals. Once I had decided to go with their products they put me in touch with Chris from Room Sonics who came and measured my room and gave me a detailed plan for treatment."
For the studio's acoustics Room Sonics advised and supplied a combination of GIK 242 absorbers, 244 and Monster bass traps, as well as Alpha 2A and 4A absorber-diffusors creating an accurate audio production environment at the front of the space whilst maintaining musicality and life at the rear room for instrument recording.
Rick's substantial monitoring setup with Neumann KH310A loudspeakers, along with a KH750 subwoofer, were also lined-up by Room Sonics to provide an accurate, full-range system.
Rick comments – "One of the most valuable parts of the service from Room Sonics was the knowledge of speaker placement, positioning. Also what sound treatment to put where to enhance the room and provide me with a good, flat sound."
Now well settled into his new studio, Rick is busy working on productions for a South African label as well as his third solo album and material for his band, Straight Eight.
To arrange your own studio monitoring calibration or onsite acoustic assessment contact Room Sonics today.