Room Sonics calibrate Fluid Mastering's new studio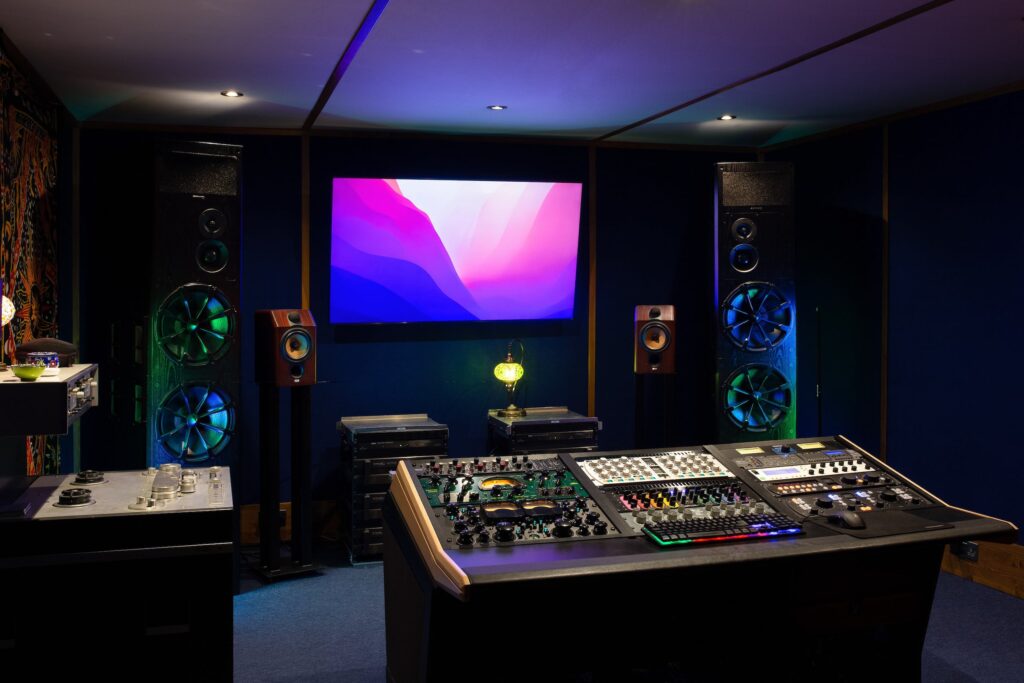 Fluid Mastering, one of the UK's leading mastering facilities, called upon Room Sonics to calibrate their monitoring to meet their uncompromising audio standards in their newly constructed studio.
The new space and monitoring could be nothing less than the best explains Fluid Mastering co-owner, Tim Debney, "Apart from one's ears and experience, the acoustics and monitoring are the most important aspect of mastering so the design and build are vital for a mastering studio where the frequency response needs to be as flat and accurate as possible! Chris's (Room Sonics) knowledge and experience of our PMC BB5 XBD-A monitors was essential for the monitoring calibration and lineup, plus determining the ideal monitor and listening positions.".
Room Sonics carried out a full monitoring line-up and optimisation service involving acoustic measurements of the room and loudspeakers along with critical listening to ensure the full range PMCs and room were perfectly integrated, providing a fit-for-purpose, world-class mastering environment.
Set up in 2006, Fluid Mastering founders and renowned engineers Tim Debney and Nick Watson wanted to start their own Mastering business that set them apart from other facilities, "Primarily we wanted to offer a top flight mastering and vinyl cutting service but at rates that were more affordable than some of the big name studios. As well as working with named artists we both hugely enjoy working with unsigned and upcoming artists who don't necessarily have a big budget for mastering." states Tim.
Fluid have since gained an enviable list of world-wide clients which is in no small part down to their welcomable and direct approach when dealing with their customers to establish an efficient and positive working relationship, highlighted by Tim, "I've been very fortunate in the 25 years I've been mastering to work on many hit albums, EPs and singles in every genre of music you could think of. A few names over the years are: Gregory Porter, Thom Yorke, Alison Moyet, UB40, Motorhead, Lily Allen, Pixie Lott, Keane, The Charlatans, The Strypes, Aurora, Moyka, Blossoms, Mumford and Sons, Lee Scratch Perry, Killing Joke, The Specials, Buzzcocks, Girli, Melt Yourself Down, Look Mum No Computer, Alfie Boe, Razorlight, The Pixies, Paul Heaton and Jacqui Abbott, Kioko, Biffy Clyro, Jake Bugg.".
After 15 years operating out of their one-studio facility in Hammersmith, London, Fluid co-owner, Tim Debney, built his new isolated and treated studio in his garden set in the tranquil Surrey countryside to accommodate growing demand, "There were various reasons we left including Nick's move from London to Bristol, and we were struggling to cope with the amount of work we had when sharing the main studio in London. Not only are we saving a fortune in overheads, personal travel time and expense, we now have 2 studios we can utilise fully and in different areas of the UK.".